A Bill For Every Community And Constituency, The Farm Bill by Kirk Freeman
A bill is being written on Capitol Hill right now that could advance or obstruct many of the equity, justice, and environmental priorities of Unitarian Universalists and other progressive people of faith. And it might not be the first bill you would think of when considering where we should deploy our organizing energy and advocacy resources in Washington. Every five years, Congress negotiates a massive Farm Bill, and given the issues on the negotiating table, Unitarian Universalists must bring our values and commitments to bear on this debate.
Fifteen years ago, I served as the Legislative Director for a member of the U.S. House of Representatives whose district included parts of Philadelphia, Pennsylvania, and its near-in suburbs. Agriculture and farming policy was not a top priority for most of the district, yet I quickly learned how important and relevant the 2008 Farm Bill was to every community and every constituency in the United States.
Karen Perry Stillerman, Deputy Director of the Union of Concerned Scientists, lists Six Reasons Why You Should Care about the (So-Called) Farm Bill, ranging from the Bill's significant investments in food security and food aid programs to its potential to address climate change and build climate resilience, to the way it could counteract the impact Wall Street and corporate consolidation has had on the price of food, the rights of agriculture workers, and the treatment of livestock. I would add to this list the bill's potential impact on forest management practices to reduce the threat of wildfires and protect the long-term health of our forests, which, as we know, are nature's air purifiers and climate protectors.
In past years, the Farm Bill has also been caught up in other major policy disputes. For example, in 2018, conservative Republicans used the Farm Bill to try to force a repeal of the Deferred Action for Childhood Arrivals program (DACA). As supporters of UUSJ, you know that this has been an ongoing fight, and I hope you have responded to UUSJ's call to action.
So, how can UUs get involved?
First, you can start by taking the new Farm Bill action by UUSJ.
Kirk W. Freeman
is a candidate for Ministerial Fellowship with the UUA. He expects to graduate from Wesley Theological Seminary in May. Kirk is currently serving as a chaplain intern at a Federal Institute, and he previously served the Unitarian Universalist Congregation of Rockville, MD, as a ministerial intern. Before accepting the call to ministry, Kirk worked for fifteen years in politics, first as a congressional aide and then as a government relations executive.
After Service Advocacy Engagement, New Tool Launch
As more congregations, churches, and fellowships across the U.S. gather again in person for services, UUSJ is launching a new tool to help bring advocacy back to your after-service gatherings. Now our online actions will be available via QR code for easy use with a smartphone. Test our inaugural "action posters" to Protect Dreamers Now, declare our Democracy is Under Attack, and urge Congress to Advance a Climate-Smart Farm Bill.
By sharing these action posters with your congregation and others, you can spread the word about available actions and restore your Congregation's habit of social justice tabling with UUSJ. Click the hyperlink or image to download and print the posters, and follow the links to take action. You can still use the online platform to personalize letters to your legislators.
Unitarian Universalists are motivated by our Principles to transform the world and promote the worth of every person (and our earth). Our fifth Principle calls for the right of conscience and the use of the democratic process within our congregations and in society at large. We encourage you to share your views with elected officials and advocate for UU values through these action alerts. Use these action posters to help make some good trouble.
Please take action:
UUSJ will plan virtual Hill Visits in relation to Earth Month, as staffer schedules allow.
Write Here! Write Now!
Called By Our Faith To Act For A Climate-Smart Farm Bill
This year, we have a critical opportunity to advocate for a climate-smart agricultural sector that advances justice. We have an essential role in showcasing that faith advocates see a moral imperative for a proposal that shifts to a greener, more sustainable, more regenerative approach. This is in deference to our relationship to the interdependent web of all life while also looking to be just and seeking to address inequities.
The five-year proposal now being drafted offers the chance to reduce hunger, promote environmental stewardship and promote fairness to all farmers and farmworkers. Our UU values call on us to advocate for a Farm Bill that brings about fairness, especially to farmers and farm workers of color who have been left out of earlier bills, and that encourages the production of sustainably grown, healthful food rather than commodity crops grown in ways that deplete the soil and pollute our waterways. The current Farm Bill expires on September 30, 2023, so both the House and Senate are actively working on drafting a new five-year Farm Bill. Our Representatives and Senators need to hear from us now so that the Farm Bill, as enacted, reflects our UU values.
Our engagement represents a significant chance to help shift the culture and focus of the Farm Bill moving forward to improve its posture on sustainability. For that purpose, we envision a proposal that incentivizes fruit and vegetable cultivation and small or family farmers and ranchers over Big Ag and feed crops. We want to see funding for regional supply and distribution networks developed in furtherance of our neighbors' social safety net nutritional support, and healthy diets. (What we need to eat to remain healthy should not be considered "specialty crops.") We want a proposal that prioritizes communities over corporations. We want the agricultural sector to work in regenerative ways: it must stop contributing to air and water pollution through mega-farms and concentrated animal feeding operations (CAFOs) and thus creating impacted and environmental justice communities as a consequence.
The true cost of American agriculture must cease to be low nutritional density foods leading to poor health outcomes, Food Deserts in low-income communities (urban, suburban, and rural), and Sacrifice Zones. We must begin to restructure our approach and the incentives within this key component of our economy and society. We must help Congress recognize that the agriculture sector of the economy needs to play a vital role in our response to climate change. Our approach to agriculture needs to become a sail for sustainability policies rather than an anchor for an economy dependent on fossil fuels, methane byproducts, and other unsustainable practices.
Agricultural Industrial Complex Articles:
Save Jackson State Forest - Protect Pomo Homelands
Petition California Governor Gavin Newsom
During February, UUSJ received a request from UUs working in Northern California through Showing Up For Racial Justice (SURJ) with the Pomo Indian community near Jackson State Forest for assistance with a petition to Governor Gavin Newsom. You are asked to consider joining their petition, no matter where you live in the U.S.
Jackson Demonstration State Forest (JDSF) is the largest state forest in California at nearly 50,000 acres. It is located in the ancestral Northern Pomo and Coast Yuki territory of the Coyote Valley Band of Pomo Indians. Since its inception in 1947, the State has primarily managed this forest to cut it for profit, not preserve it. The Tribe and a statewide coalition of environmental justice advocates have joined together to protect and preserve the trees and ancestral cultural resources throughout this forest. Coyote Valley Band of Pomo Elder Priscilla Hunter offers a related post on Protecting Her Forest Family & Recovering Her Homeland.
Spring for Change: a Season of Sacred Activism
From the evening of Sunday, March 19 (the night before the Spring Equinox on Monday, March 20th!) through May 22nd (International Day for Biodiversity) — is an invitation to the Unitarian Universalist faith community to embody the transformational, regenerative power of Spring through sacred activism for Earth and all our relations.
The 2023 Spring for Change theme is Active for Earthcare! More details HERE.
UUSJ is happy to collaborate with UUMFE and is offering action to urge Congress to Advance a Climate-Smart Farm Bill as part of this Season of Sacred Activism.
Save Democracy, Stop Autocracy
As a country, we need to embrace our differences. That is what makes us strong as a nation. When we are polarized, we are weak. That is why authoritarian leaders work to divide us.
When we are together, we can change the world. It is time we strike back for democracy. Tell your members of Congress our democracy is under attack. We need you to help save it!
Please utilize this action alert to encourage your members of Congress to work with their colleagues across the aisle, and the Capitol, on essential and necessary bipartisan legislation.
Related to attitudinal trends in American autocracy, the Public Religion Research Institute (PRRI) and Brookings offered findings from their Christian Nationalism Survey, Understanding the threat of white Christian nationalism to American democracy today (Video, past event).
Toward Pro-Democracy Executive Orders
While Congress faces deep challenges to passing pro-democracy legislation, it is up to the White House to deliver for the American people. That's why the Declaration for American Democracy (DFAD) Coalition is calling on President Biden to strengthen our democracy through executive action laid out in their EO Memo. UUSJ is a Member of Faithful Democracy, which participates in DFAD and champions a faith-grounded perspective as part of the broad coalition.
In support:
DFAD launched a

Letter To the Editor (LTE) tool

urging Biden to use the full power of the Oval Office to protect and strengthen our democracy

DFAD and Daily Kos are launching a multi-partner petition urging President Biden to take the lead with immediate, decisive actions to bolster our democracy's defenses and proactively strengthen our country's commitment to civil rights. Faithful Democracy is a listed participating organization for the petition.

Sign + Send the Petition

to urge President Biden to issue Executive Orders to strengthen our democracy
Plans to Engage The House
In March, the Democracy Action Team is planning to meet with members of the House of Representatives to discuss the following legislative areas and determine the prospects of these moving forward:
We will be working on scheduling meetings with the staff in the offices listed below. If you live in one of these districts, we would greatly appreciate your joining us for the discussion. We will have more effective meetings if we bring constituents. Please contact Fred Van Deusen at fredvandeu@gmail.com if you would like to attend. Here are the Representatives and their districts:
Terri Sewell (AL-7) - John Lewis Act sponsor, Deputy Chief Whip

John Sarbanes (MD-3) - Freedom to Vote Act Sponsor

Josh Gottheimer (NJ-5) - Problem Solvers Caucus Democrat Co-chair

Brian Fitzpatrick (PA-1) - Problem Solvers Caucus Republican Co-Chair, sponsor of H.R. 156 and H.R. 157

Abigail Spanberger (VA-7) - TRUST Act co-sponsor

Adam Schiff (CA-30) - Judiciary Committee

Jim McGovern (MA-02) - Rules Committee Ranking Member

Hakeem Jeffries (NY-8) - House Minority Leader
Record-Breaking Number of Restrictive Voting Laws Introduced
The Brennan Center published its Voting Laws Roundup: February 2023, tracking the bills related to voting and elections introduced or pre-filed as of January 25, 2023. Top line highlights:
More restrictive voting bills were introduced or pre-filed as of January 25, 2023, compared to last year. (Note that last year's high number of introduced bills restricting the vote was also higher than the previous year (2021), but by the end of 2022, the number of enacted laws was lower than in 2021.)

Most restrictive bills target mail voting, and stiffening voter ID requirements was another common theme.

Expansive voting bills (making voting easier) are up from last year at this time but down compared to 2021.

Among the notable election interference bills introduced, a

Texas

bill would allow presidential electors to disregard state election results, and a

Virginia

bill would allow a random selection of residents to void election results. ("Election interference" legislation either increases opportunities for partisan interference in election administration or results or threatens the people and processes that make elections work.)
Grab and use the Protect Dreamers Now action poster to promote the UUSJ action after services at your congregation.
Defund Hate: National Day Of Action, March 1 (Plus)
View an

Actions and Activities Extract

for events on March 1st, 2nd, and 3rd in CO, DC, FL, GA, NJ, and NY

Collaborate via social media using #DefundHate #CommunitiesNotCages #DHS20

Join a Livestream

@UnitedWeDream

on Instagram March 1st, 4:00pmET / 1:00pmPT

Sign the

petition

to Congress (also below)

Call your Senator and Representative (bottom of petition page)

Join

Pablo DeJesus, Executive Director, UUSJ

, on March 1st to show solidarity at 5:30pm ET in front of the

ICE HQ - 500 12th St., SW Washington, D.C. 20536 during a press conference/rally led by Muslim Counterpublics Lab
Sign the petition to demand Congress cut funding for ICE and CBP and defund hate!

On March 1st, 2023, the Department of Homeland Security (DHS) will commemorate its 20th anniversary since its operations began. On this day, Detention Watch Network (DWN), of which UUSJ is a member, is leading its coalition of organizations that represent directly impacted immigrant communities, faith leaders, and civil and immigrant rights advocates through its Defund Hate Campaign to highlight that Congress can use the power of the purse. They can reduce funding for Immigration and Customs Enforcement (ICE) and Customs and Border Protection (CBP), agencies that tear apart loved ones and harm our communities, both immigrant and citizens alike. They can divert that funding to welcoming agencies and programs. They should invest in community-based solutions and services.
Members of Congress avoid accountability for the way their funding decisions impact communities. We have the power to change this. The Defund Hate Campaign has already blocked the $15 billion requested by ICE and CBP. Unite with our immigrant families and friends. Contact your members of Congress with Detention Watch Network.
Make your voice heard. Write Congress by signing the petition HERE
DWN Activists offer an honest critique of the Administration's performance on detention issues in the following Progress Report.
Articles related to Department of Homeland Security performance:
Moving Forward On The Afghan Adjustment Act
The Immigration Action Team (IAT) has begun working to encourage members of Congress to support an Afghan Adjustment Act. This act would provide permanent residency for the Afghan refugees who evacuated from Afghanistan in August 2021 and would also set up a task force to assist those Afghans who supported the U.S. mission and are still in Afghanistan. In the 117th Congress, there were bipartisan bills in both the Senate and the House, but they were not passed by the end of 2022.
The IAT had an initial meeting with Representative Kiggans (R-VA-2) staff and expects to join in other meetings as part of a broad national coalition of organizations urging Congress to pass an Afghan Adjustment Act during the first session of the 118th Congress.
Earth Month Advocacy
In anticipation of Earth Month 2023 and collaboration with UUJEC and association with UUMFE, we have launched an initiative focused on greening our agricultural sector through the Farm Bill.
You are invited to review the issue Handout, send an online letter, and consider distributing our Action Poster. UUSJ will plan virtual Hill Visits in late April or early May, as staffer schedules allow.
This follows our participation in the Food Not Feed Summit in February, where U.S. Senator Cory Booker (D-NJ) compared the Summit to 19th-century suffrage gatherings: "This is a room that reminds me of gatherings like Seneca Falls," referring to the first women's rights convention in 1848. "We're all part of a broken system that's hurting everyone from farmers to farmworkers, from families and consumers," he said.
Review a full recording of the summit, including an address by Sen. Booker.
Farmers For Climate Action: Rally For Resistance
March 7
Register
The Rally for Resilience by the National Sustainable Agriculture Coalition will unite farmers and farm organizations from all over the country with a united request for their members of Congress–to make climate change policy a priority in the 2023 Farm Bill!
11:00am ET Rally with farmer speeches and musical performances, Freedom Plaza

1:00 pm March from Freedom Plaza to Capitol Hill
The Willow Project
Send A Message to Pres. Biden & Bureau of Land Mgmt
On Feb. 1st, the Biden administration took another step towards approving the Willow Master Development Project – a massive oil drilling development in Alaska's western Arctic that threatens local communities, wildlife, and the global climate.
Willow would completely encircle the local area community by oil development, impact the breeding grounds of caribou, impact subsistence hunting and traditional cultural ways, and represents a HUGE carbon bomb - the largest oil development proposed on public lands.
You are asked to:
For those near DC, Friday, March 3: Join the #StopWillow rally at 4:00pmET at Lafayette Square, in front of the White House, and/or share with friends in the area, RSVP: bit.ly/StopWillowRally
Train Derailment Response -
Ohio and Pennsylvania Must Take Action!
UUs are asked to sign a petition demanding medical monitoring, independent testing, and transparent public information sharing from Governors DeWine and Shapiro. This can be signed by anyone (not just Ohio or PA residents).
You can donate to East Palestine, Ohio
Stop Formosa Plastics In The Gulf Coast
UUSJ joined activists in D.C. to protest Formosa Plastics and request President Biden meet with community leader Sharon Lavigne of Rise St. James. Now we are responding to the Rise St. James request to circulate two related petitions.
The first to President Biden asking him to vacate or revoke Formosa's wetland permit under the US Army Corps of Engineers. The coalition goal is to get 400,000 joiners to the petition.
The second is directed at JP Morgan Chase, demanding they divest and defund Formosa Plastics. The coalition goal is to get 51,000 joiners to the petition.
You can join the two related petitions:
Stop Cop City

Defend The Atlanta Forest, a movement for the future of South Atlanta, held a Week of Solidarity to Stop Cop City in February. Protect Our Water, Heritage, Rights (POWHR) hosted a teach-in on the movement to Stop Cop City and how it relates to the fight to stop the Mountain Valley Pipeline. Stop Cop City Solidarity has a solidarity statement you can join HERE.
Reducing Child Poverty in the United States
Brookings Event
Wednesday, March 1, 1:00pm ET
Register to attend in Washington, D.C., or to watch online.
Ending child poverty remains an economic and moral imperative. Policy changes during the COVID-19 pandemic caused dramatic reductions in child poverty and food insecurity. Still, when the 2022 poverty and food insecurity numbers are released, we expect to see much of these gains reversed.
Child Poverty and Federal Policy
Setting the Record Straight About SNAP Spending and the Upcoming Farm Bill, by Dottie Rosenbaum, Senior Fellow and Director of Federal SNAP Policy
Highlights:
SNAP is a critical, essential protection against hunger that should be strengthened, not cut

SNAP's share of farm bill spending doesn't affect farm programs.

SNAP spending has increased in recent years — but for reasons that are critical to SNAP meeting its core purpose, not due to unexpected problems

CBO's forecast shows that SNAP spending will fall in the fiscal year 2023 and will not increase over the next decade.

SNAP supports farmers, the agricultural economy, and rural communities.
Her colleague, Gina Azito Thompson, Research Associate, highlights policy changes to Temporary Assistance for Needy Families (TANF) that would help black women thrive, as a wise and practical approach to poverty policy, arguing "policymakers should use the "Black Women Best" (BWB) framework to redesign TANF to center the needs of Black women and families. Centering Black women's aspirations and connection to life goals would be a long-needed departure from TANF's history of perpetuating racism and exclusionary access by design. Such a redesign would enable TANF to reduce material and financial hardship, improve child outcomes, and better serve families of all races and ethnicities."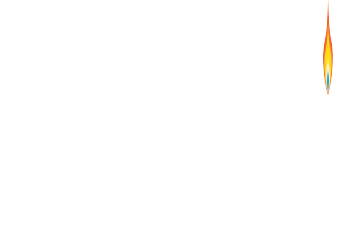 7750 16th Street NW
Washington, DC 20012
202-600-9132 | info@uusj.org
UUSJ is a tax-exempt 501(c)(3) nonprofit organization. Contributions are tax-deductible as allowed by law.